Blog
Digital Marketing / Inbound Marketing
6 Best Award Winning Social Media Campaigns to Watch in 2020
Every marketer dreams of creating and implementing the greatest buzz-worthy marketing campaign on social media platforms to gather the attention of the masses. Brands have come up with a blend of traditional and new media tactics to get the people talking about their brands on social media platforms. A social…
By Manas Gulati
August 10, 2017
Every marketer dreams of creating and implementing the greatest buzz-worthy marketing campaign on social media platforms to gather the attention of the masses. Brands have come up with a blend of traditional and new media tactics to get the people talking about their brands on social media platforms. A social media campaign is a marketing effort to reinforce a brand's awareness by using various social media platforms like Facebook, Twitter, and Instagram. Before the execution of the campaign, you can set a baseline and the target metrics, and then track the changes in the performance throughout the campaign and beyond using these parameters.
6 Must Read Award-Winning Social Media Campaigns of 2018
#1. Buzzfeed- Tasty
Buzzfeed is a media company that has a massive following on social media platforms. It started with Facebook and expanded to all the traditional social networking platforms. Tasty is an example of how to dominate the niche audience. Since July, it had 52 million likes and 2.2 billion views.
Their target audience is 'foodies', and the channel has been top-rated among them. They have a series of videos of mouthwatering recipes which interests all the cooking enthusiasts. They delight the viewers with their quick and easy-to-make recipes. The right use of content in their videos is impossible to ignore. In a short span of time, they have accumulated a huge following on Facebook, and this campaign resulted in the launch of Tasty Junior and Nifty as their other competitors.
#2. Paramount Pictures: #BlueSteelSelfie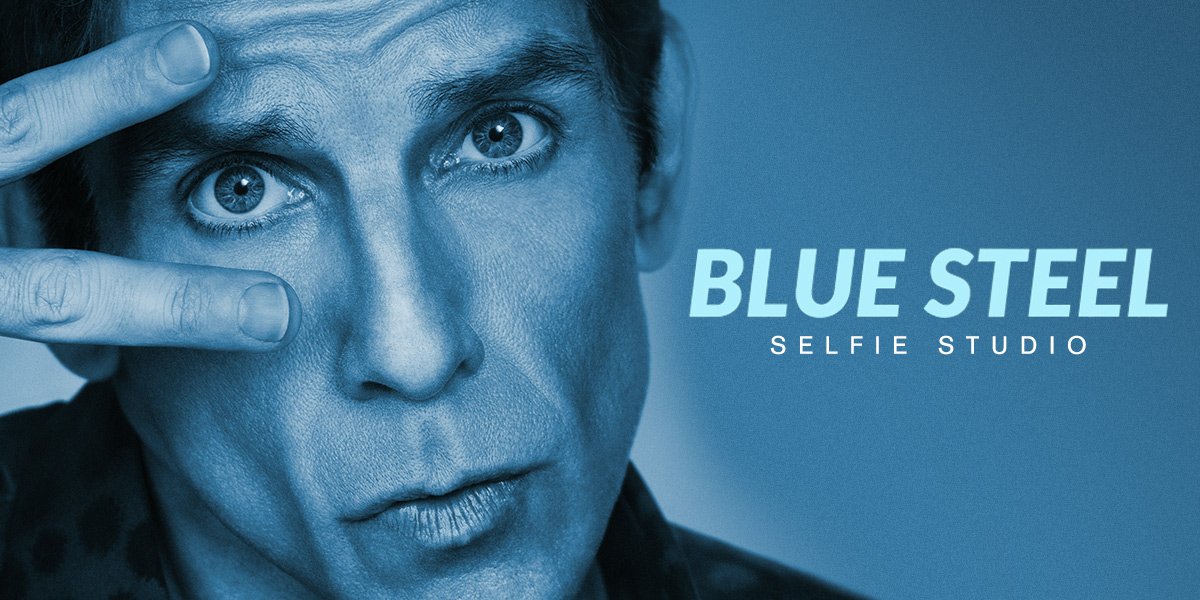 Paramount Picture's #BlueSteelSelfie placed their bets on fans to share their style by motivating them to click selfies in Derek Zoolander's signature Blue Steel pose for the promotion of their Zoolander 2 release. This campaign said that you could go on the Paramount Pictures' website, take a selfie by making Derek Zoolander's signature expression and do it until your Blue Steel is perfect. Then you can share it on social media.
It was a straightforward and fun campaign which was trending in 24 hours with over 1000 posts per hour at its peak. It wasn't any groundbreaking campaign but was an excellent example of how a product or brand can leverage user-generated content to create a buzz.
#3. Amnesty International: #GayTurtle
According to the 2014 UN Universal Periodic Report of Human Rights Violations of LGBT individuals in Turkey report, Homophobia and Transphobia had reached absurdly high levels. The country saw hundreds of hate crimes and more than 41 hate murders due to homophobia. Amnesty International launched a campaign where they did a sting operation with a hidden camera in a pet shop in Turkey. Several customers quickly bonded with the turtle in the beginning but changed their thought of purchasing it when the shop owner revealed that the turtle was gay. There were various reactions made by the visitors like, "give me an average turtle; a non-gay, standard turtle."
This campaign was a smart use of content marketing to deliver a particular message and raise awareness with the use of #GayTurtle to track the effectiveness of the campaign. At the end of their video, they deliver the message of "Love is Love, Hate is a choice."
#4. L'Oréal Paris: #WorthSaying
#WorthSaying picked up steam on social media when multiple anti-sexism campaigns encouraged journalists to question female actors about their work and everything important to them, not just their clothing and makeup. L'Oreal Paris kept the discussion alive by launching their campaign #WorthSaying in the Golden Globes Award in 2016.
The campaign title was rooted from their tagline "Because you're worth it." According to them, they believe that all women have something worthy to say.
"We recognised the importance of fueling the powerful words of women everywhere, so their conversations reach, affect and inspire as many women as possible." - Karen Fondu, president of L'Oréal Paris.
This campaign was launched by McCann and Alison Bord Relation. By indulging into various award shows, L'Oreal seamlessly incorporated celebrity spokeswomen into their campaign, amplifying their message.
#5. Lowes: Fixinsix
Lowes created a social media campaign using platforms like Vine and Snapchat which offered quick home improvement tips. They are 6 seconds DIY tricks which you can try at home.
These clips have stop motion techniques along with claymation to make it a fun and engaging video which delivers valuable content for their viewers with an educational takeaway. The tricks in these clips are informative and useful. These vines generated more than 15 million impressions and had thousands of shares on social media.
BBDO was the agency behind this short and creative idea. The stop-motion shorts won awards at Cannes Lion, Mashies Awards and much more. The whole campaign is a counterpoint to the traditional Vine marketing, and this idea can be used by other brands too if they want to engage their audience.
#6. Knorr: Love at First Taste
Knorr has done an exceptional job by leveraging the connection between food and romance. Their #LoveAtFirstTaste campaign combined video, Twitter cards and trend promotion to boost brand awareness around Knorr foods.
It's a storytelling approach of making an emotional connection that reminded people of those amazing firsts in dating.
The effort takes a lighthearted approach, opening with the question, "Can flavour help you find love?" MullenLowe, the agency attempts to answer the question with an experiment of matching up couples by the characteristics they prefer. After that, they set the couples out on a date with a catch: they had to feed each other the entire meal. In the end, there's an effort to engage the viewers by bringing them back to the brand, inviting them to discover their flavour profile with the Knorr Flavour Quiz.
Conclusion
The aforementioned award-winning marketing campaigns show just how important it is to enlist professional social media marketing services to initiate a successful marketing campaign. It might seem challenging to pull off a successful marketing campaign and increase the brand and/product recognition among the masses, but by utilizing effective social media marketing services, this goal can be successfully achieved as a result.
You May Also Be Interested In
Subscribe to our weekly updates.